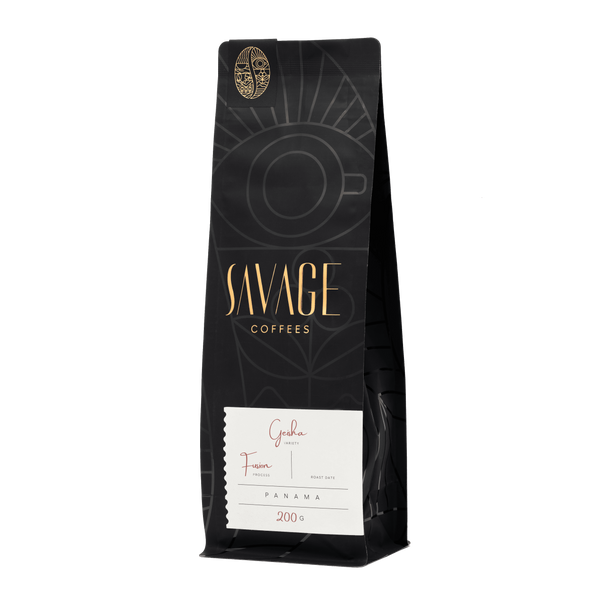 Fusion | Geisha Blend
Sale price

$40.00 USD
Regular price
(/)
A blend of naturally processed anaerobic Geishas presenting deep fruit flavors, complex acidity, and enhanced aromatics. Fusion is clean and fruity, with many flavors presenting throughout the temperature range.
Weight ~ 200g (7oz)
Producer ~ Savage Coffees
Process ~ Natural & Anaerobic 
Variety ~ Geisha Blend 
Region ~ Chiriqui, Panama 
Terroir ~ Rainforest, Shade-grown, 1700+ MASL, Volcanic Soil 
Flavor Notes ~ Sweet & aromatic. Notes of banana, rum, cacao nibs, and cherry.
Choose options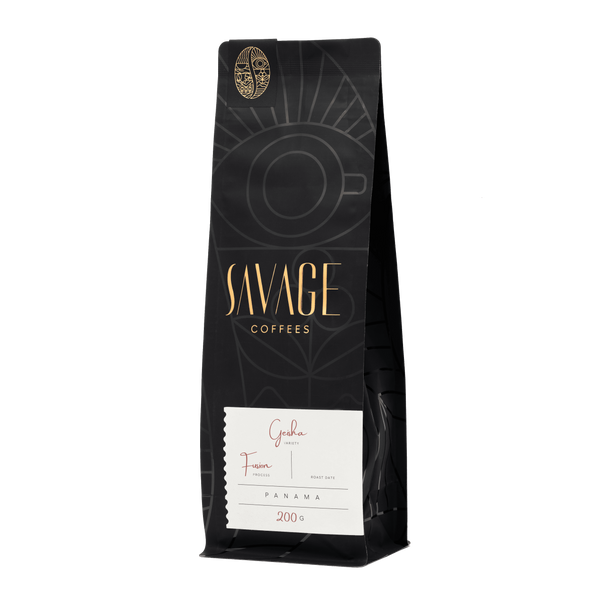 Fusion | Geisha Blend
Our Process
The Natural process starts off with cherries being selected from the trees, emanating a deep red to purple color, indicating that they're ripe. Once harvested, these cherries are collected on African drying beds in parabolic dry houses where they are consistently agitated and monitored for 14 to 18 days. The Anaerobic Macerated process starts out similar, however, the steps vary. After these ripe cherries are selected they are deposited into hermetically sealed tank for a duration exceeding 100hrs. After the requisite time has been met, the coffee is then extracted and placed on African drying beds where they are left to dry for up to 18 days. This process is responsible for delivering a body with depth as well as a rich tactile.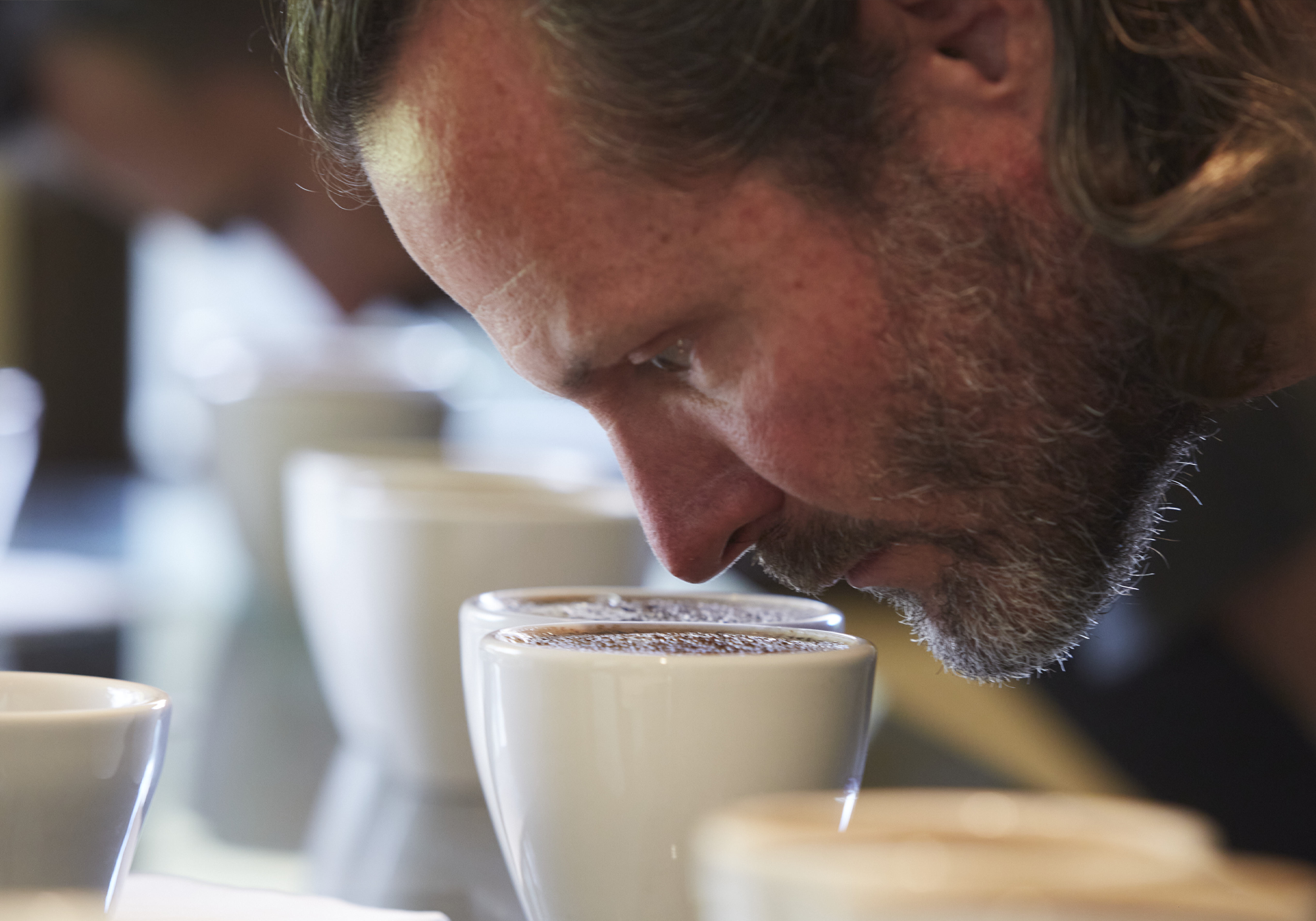 Perfecting Your Process
Brewing Tips
Storage: After opening, keep your beans in an air-tight container. Do not keep them refrigerated.
Brewing: Our coffees taste great in a wide range of brewing methods (pour-over, immersion, batch brew, espresso.)
Grind: Setup will vary depending on the method of extraction & desired cup profile.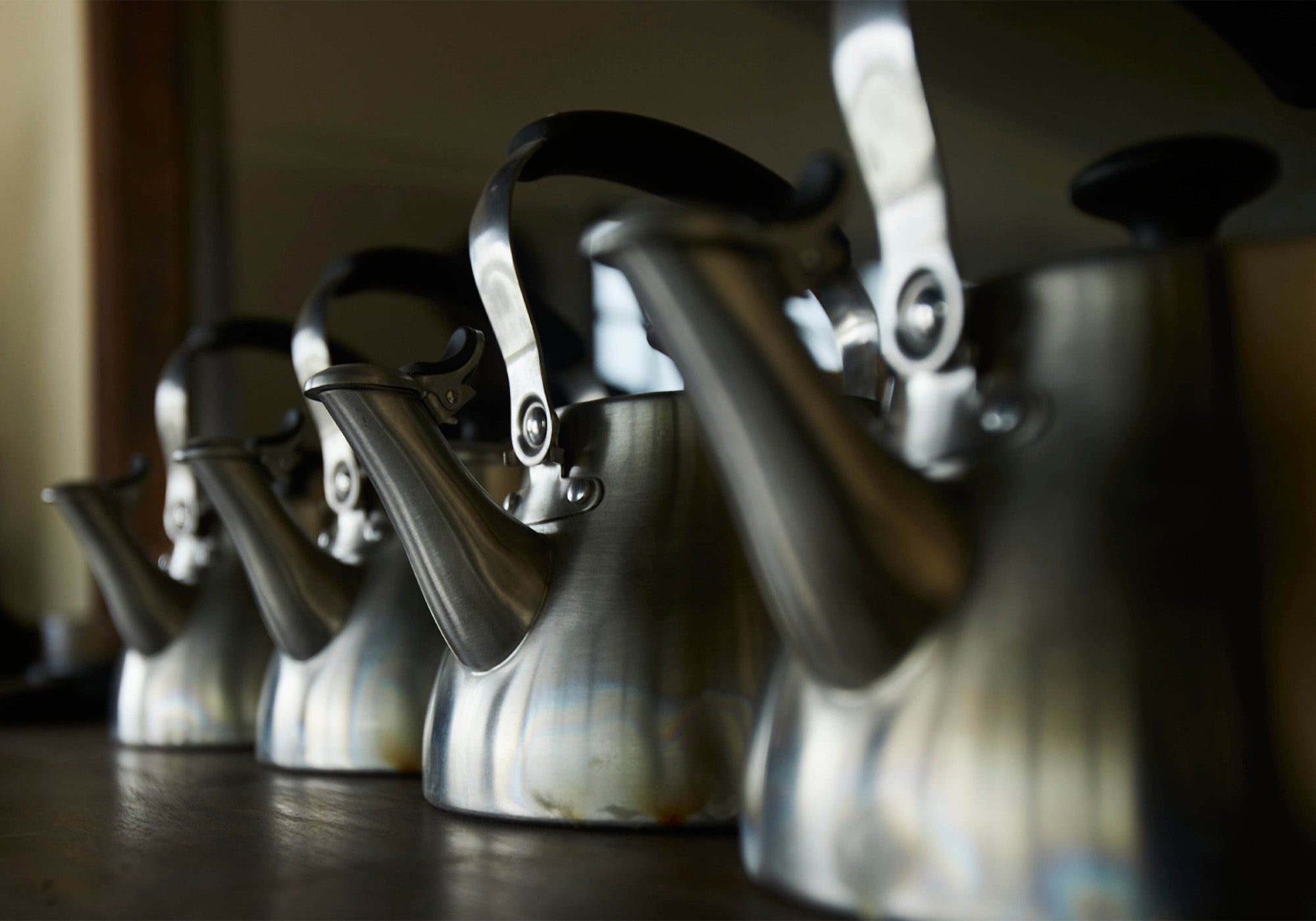 Water
Water makes up 98 to 99% of brewed coffee. It's important to use only fresh, filtered, and soft water to fully extract flavors & keep your equipment reliable for years. We recommend the following water parameters:
Total Dissolved Solids: 70-120 ppm
pH = 7.0
General hardness level <4°dH
Brewing temperature: 94-96°C / 201.2-204.8°F
Use filtered or low mineral-content spring water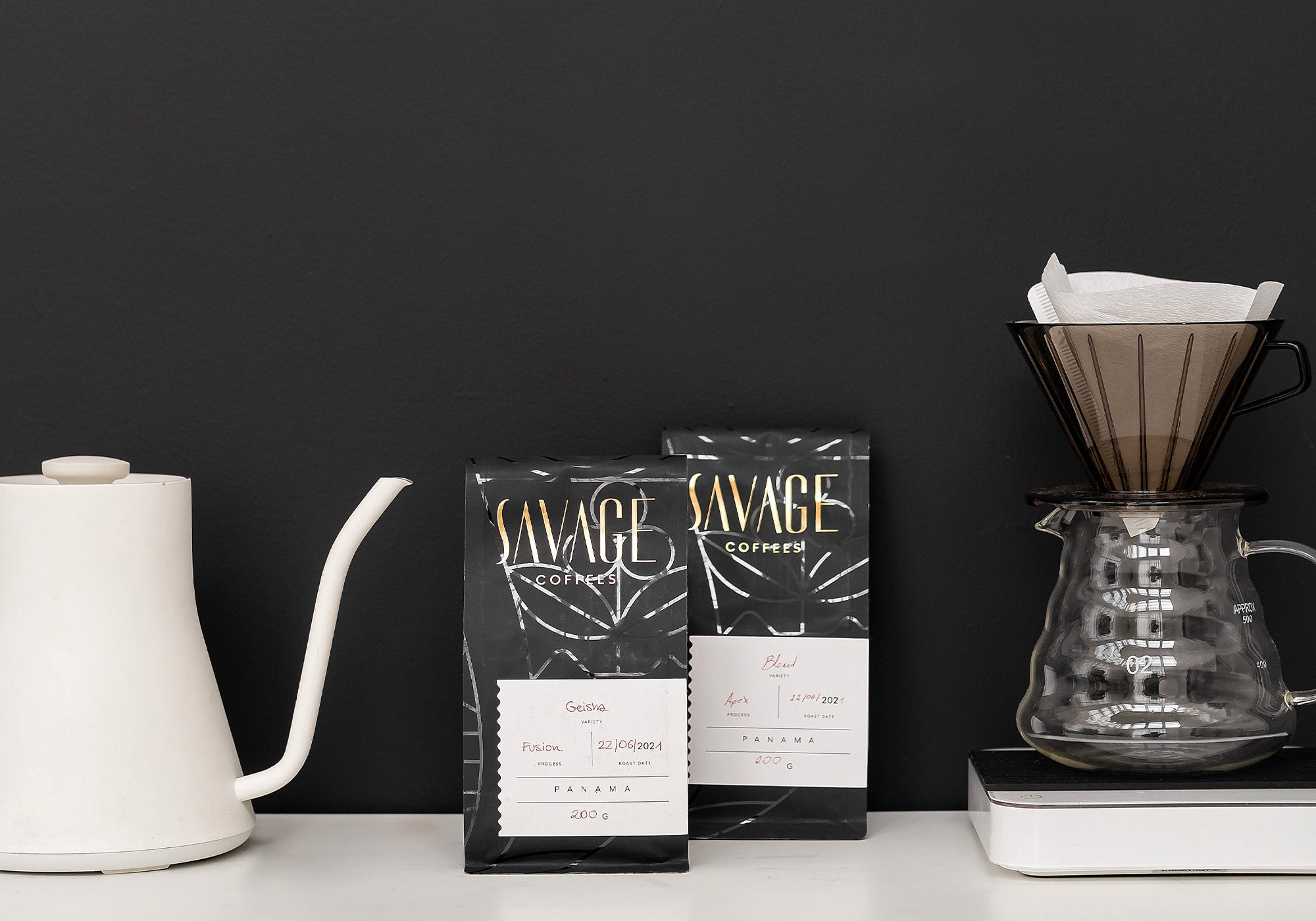 Drip Brewing
Always rinse the paper filter in your brewer with hot water prior to extracting SAVAGE coffees.
Dose: 60-65 g of coffee per 1 liter of water
Ratio: 1:15 coffee-to-water
Extraction Time:
• Pour Over: 2:45 – 3:45 min.
• Batch Brewer: 3:30 – 4:30 min.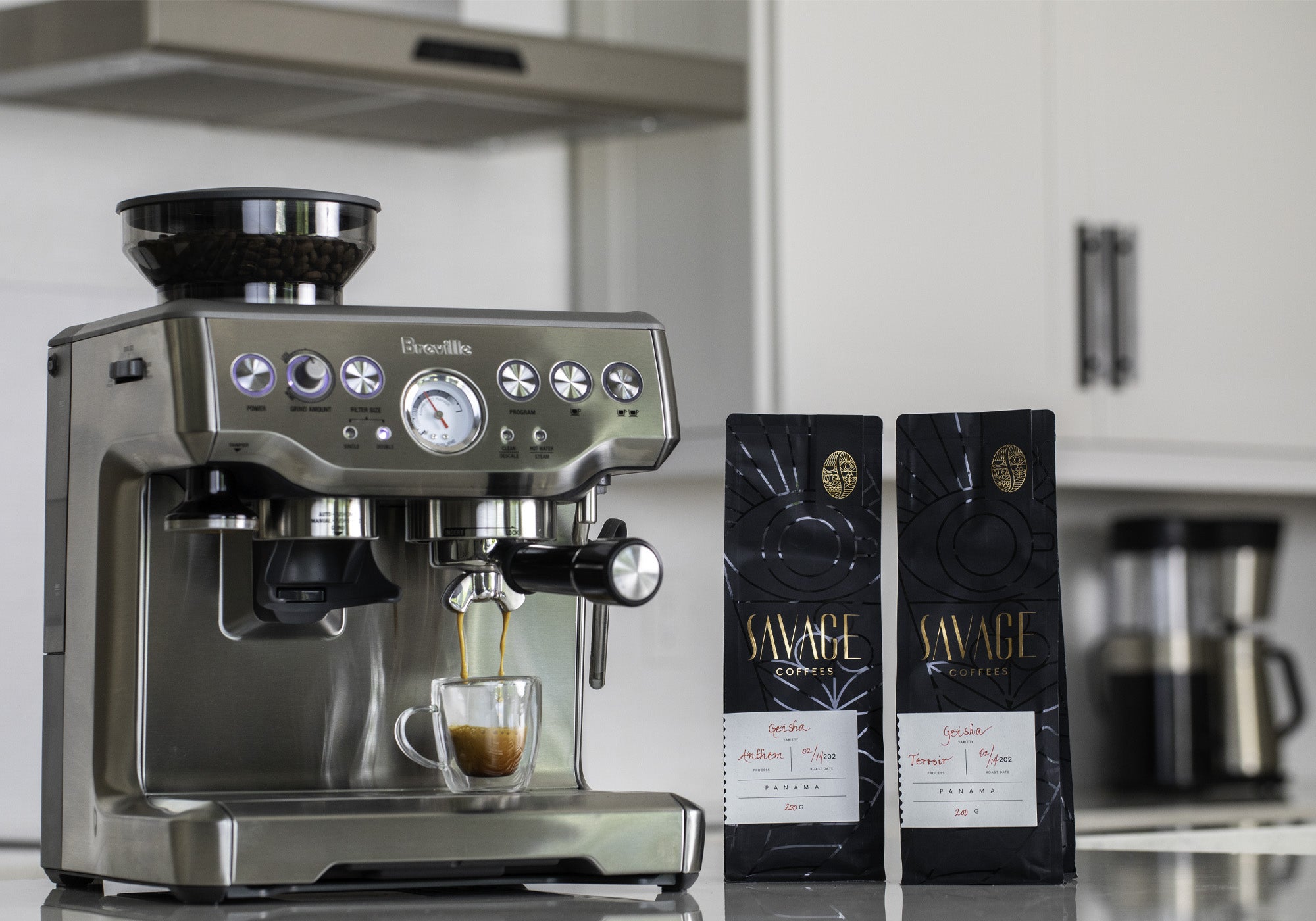 Espresso Brewing
Always flush the group head before extraction.
Grind: Fine | Dose: 19-21 g | Yield: 50-55 g | Time: 24-27 s
Tip: We recommend using precision baskets & shower screens for optimal extraction.