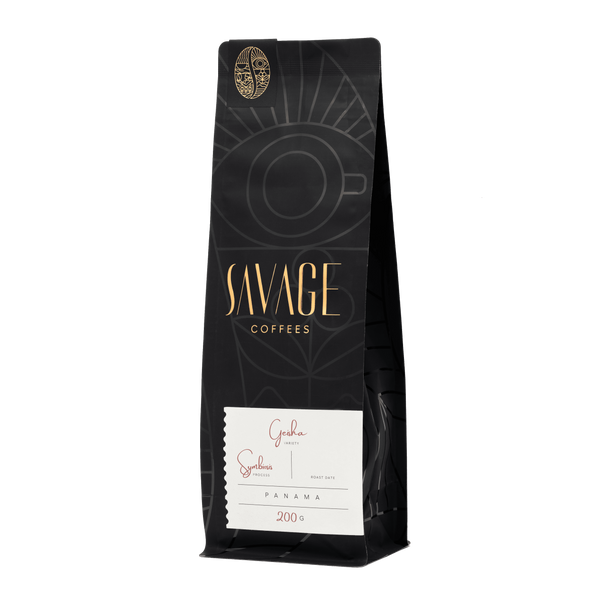 Finca Deborah | Symbioisis
Sale price

$43.00 USD
Regular price
(/)
Experience Symbiosis, with a vibrant profile of rich stone fruits, creamy in texture, complimented by a maple syrup sweetness. 
Expressive and forward, yet balanced natural anaerobic. Whole cherries spend an extended period in hermetically sealed tanks allowing the coffee to absorb a multitude of complex, layered flavors, all while respecting both variety and the unique terroir that is, unmistakably, Finca Deborah.
Weight ~ 200g (7oz)
Producer ~ Finca Deborah 
Process ~ Natural Anaerobic 
Variety ~ Geisha 
Region ~ Chiriqui, Panama 
Terroir ~ Rainforest, Shade-grown, Volcanic Soil, 1,900 MASL 
Flavor Notes ~ Notes of caramelized prunes, port wine, syrah grape, and blackberry. 
Choose options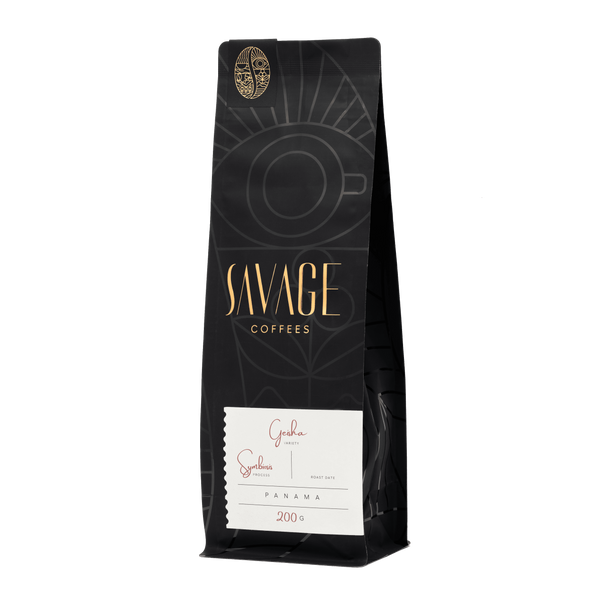 Finca Deborah | Symbioisis
Our Process
Symbiosis starts with harvesting perfectly ripe Geisha cherries reading 21-24 on BRIX meter.  The cherries are carefully selected for a second time before depositing them inside hermetically sealed tanks. The cherries remain in the tank for more than 100 hours. No inert gas is infused. Natural CO2 accumulates inside the tank as the cherries ferment, creating a natural anaerobic environment. During this time, the coffee grains are slowly absorbing high fruit notes and aromatic qualities while fermenting under a controlled process. Temperature and PH are monitored numerous times a day to ensure these variables are maintained within their curves.

After the cherries spend their extended time inside the sealed tanks, the coffees are removed and placed on a three-tiered, raised, African bed system designed by Jamison. Temperatures, heat, humidity, and airflow are carefully controlled inside the dry houses and maintained within certain parameters to avoid damage.  The coffee is consistently agitated throughout the day to allow consistent drying within the grain and to prevent any possibility of a mold bloom.

After approximately 20 days in dry-house the coffee has been dried to approximately 11%; it is bagged in grain-pro and stored in Bodega where temperatures are cool and stable. This reposo or seasoning process is critical to Deborah's quality control and provides the coffee an opportunity to stabilize and equalize its moisture content. Another benefit is the absorption of more flavor from it's shell or parchment.  The coffee is then hulled, and sorted by size, density, and color.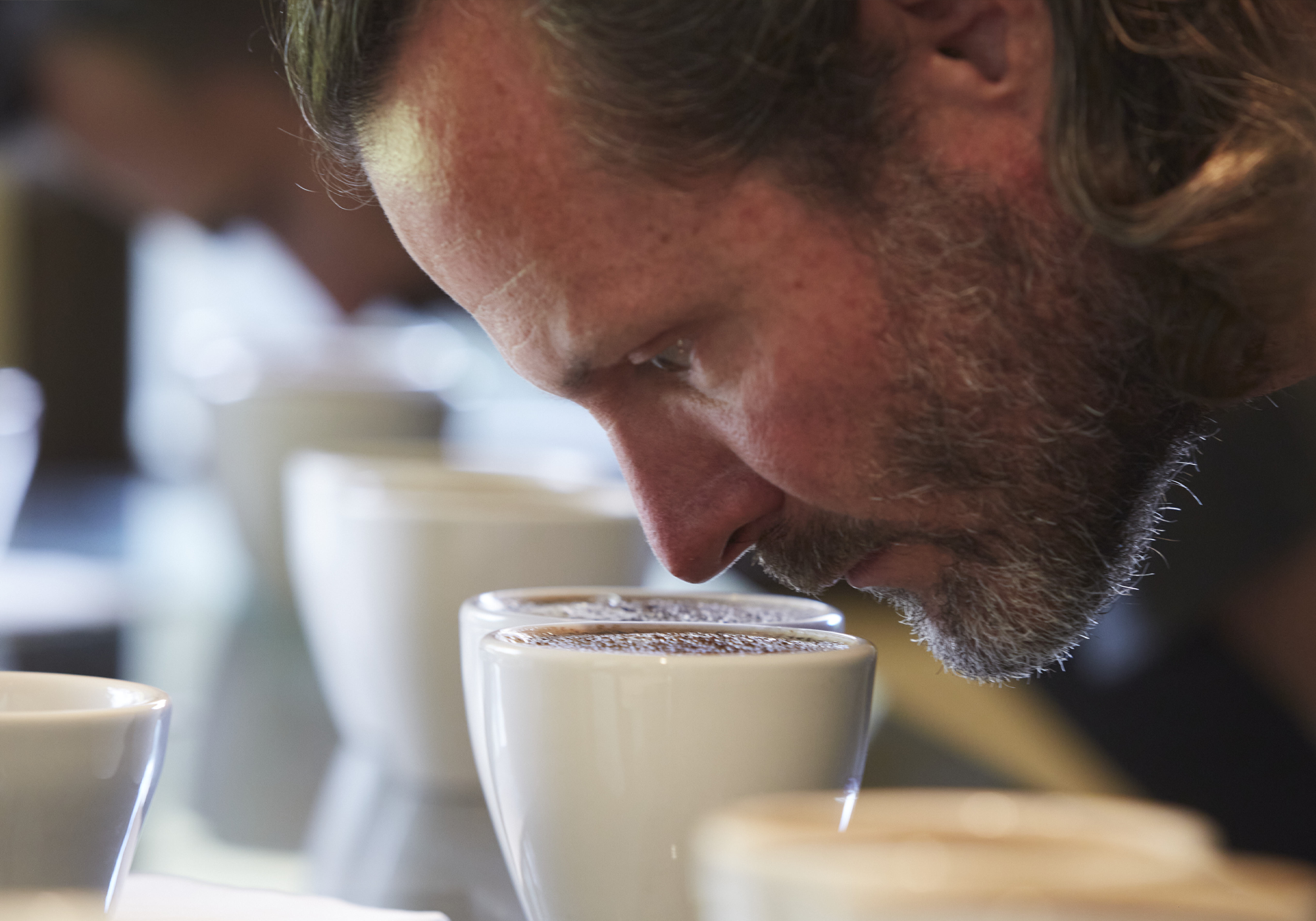 Perfecting Your Process
Brewing Tips
Storage: After opening, keep your beans in an air-tight container. Do not keep them refrigerated.
Brewing: Our coffees taste great in a wide range of brewing methods (pour-over, immersion, batch brew, espresso.)
Grind: Setup will vary depending on the method of extraction & desired cup profile.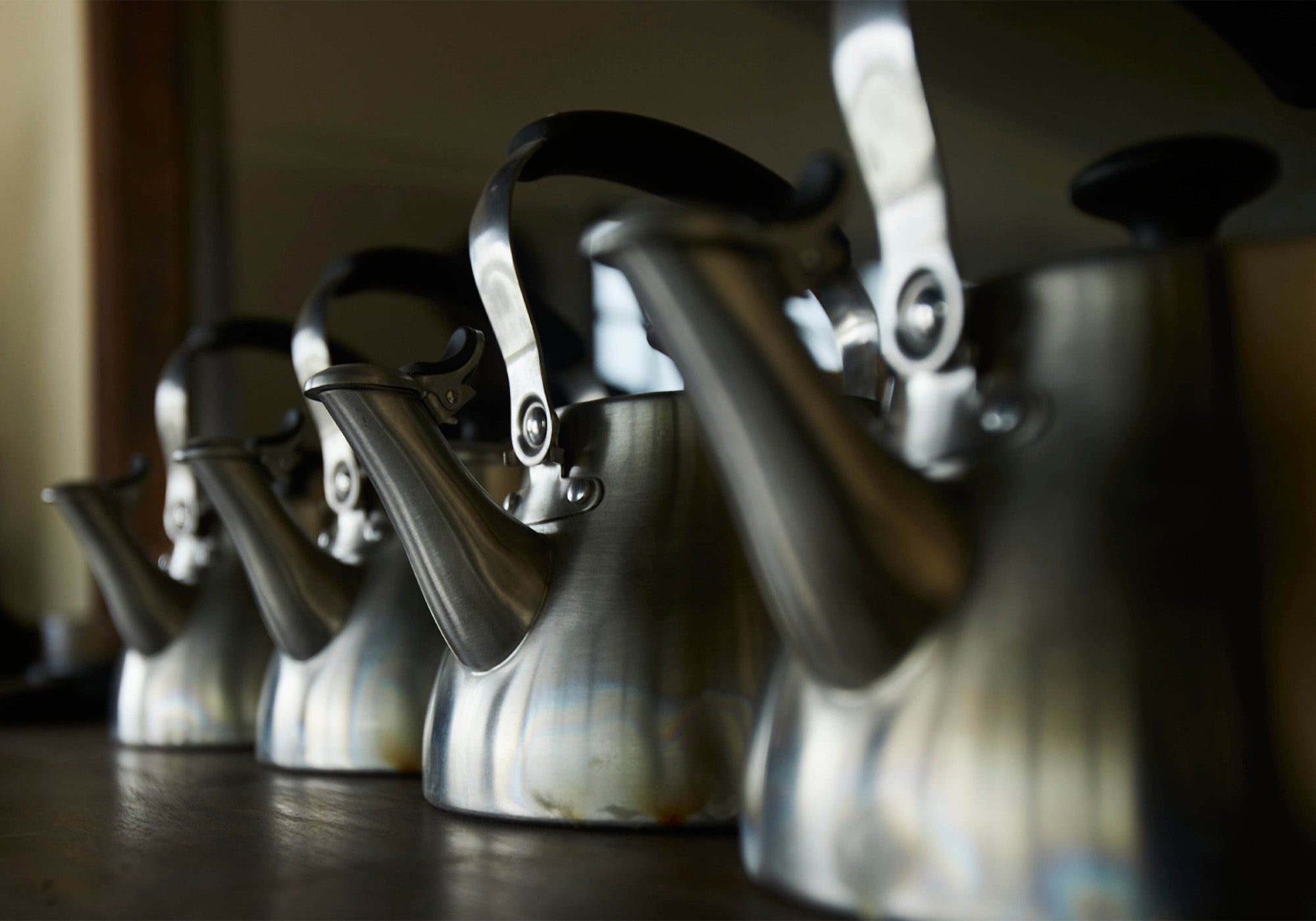 Water
Water makes up 98 to 99% of brewed coffee. It's important to use only fresh, filtered, and soft water to fully extract flavors & keep your equipment reliable for years. We recommend the following water parameters:
Total Dissolved Solids: 70-120 ppm
pH = 7.0
General hardness level <4°dH
Brewing temperature: 94-96°C / 201.2-204.8°F
Use filtered or low mineral-content spring water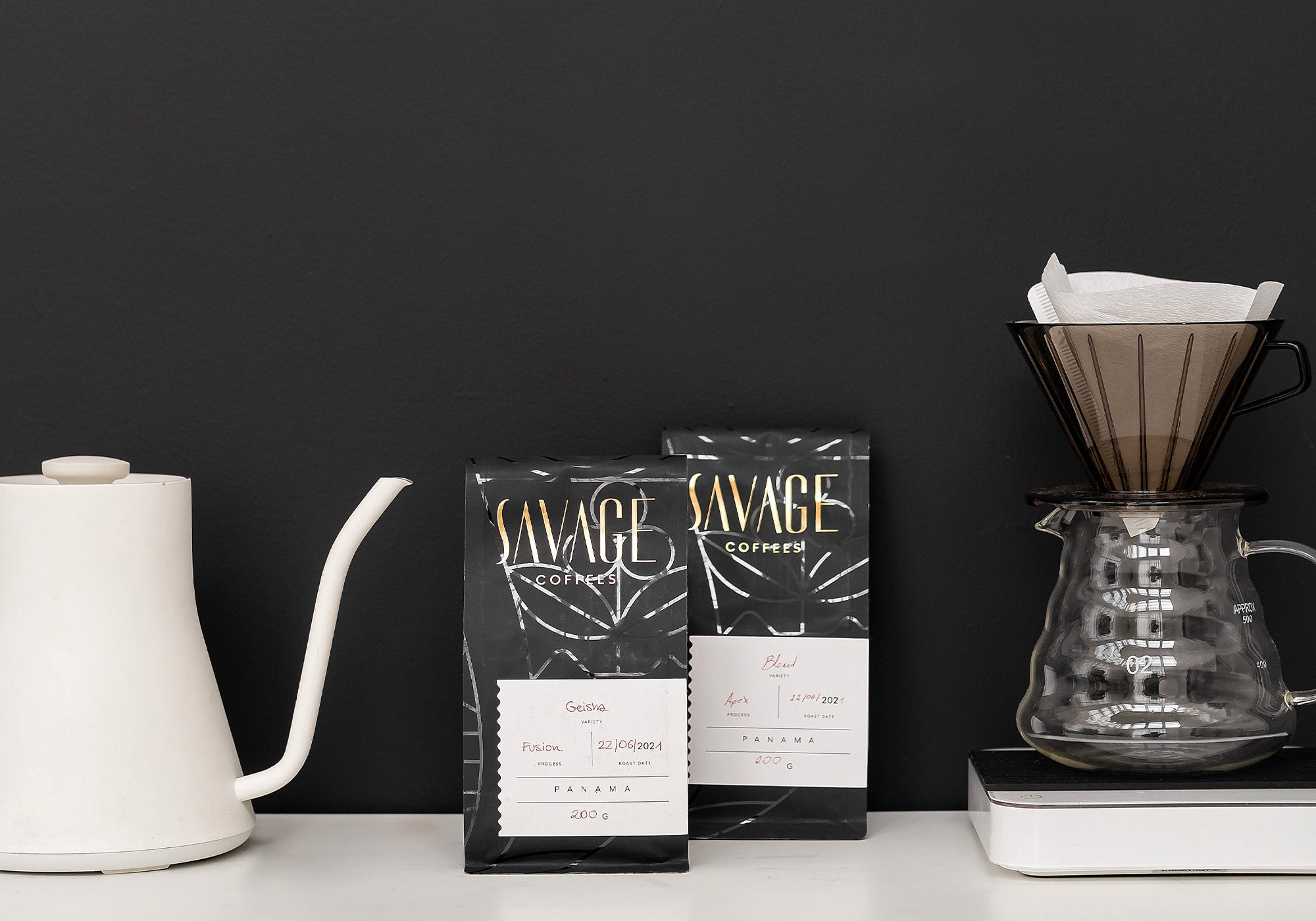 Drip Brewing
Always rinse the paper filter in your brewer with hot water prior to extracting SAVAGE coffees.
Dose: 60-65 g of coffee per 1 liter of water
Ratio: 1:15 coffee-to-water
Extraction Time:
• Pour Over: 2:45 – 3:45 min.
• Batch Brewer: 3:30 – 4:30 min.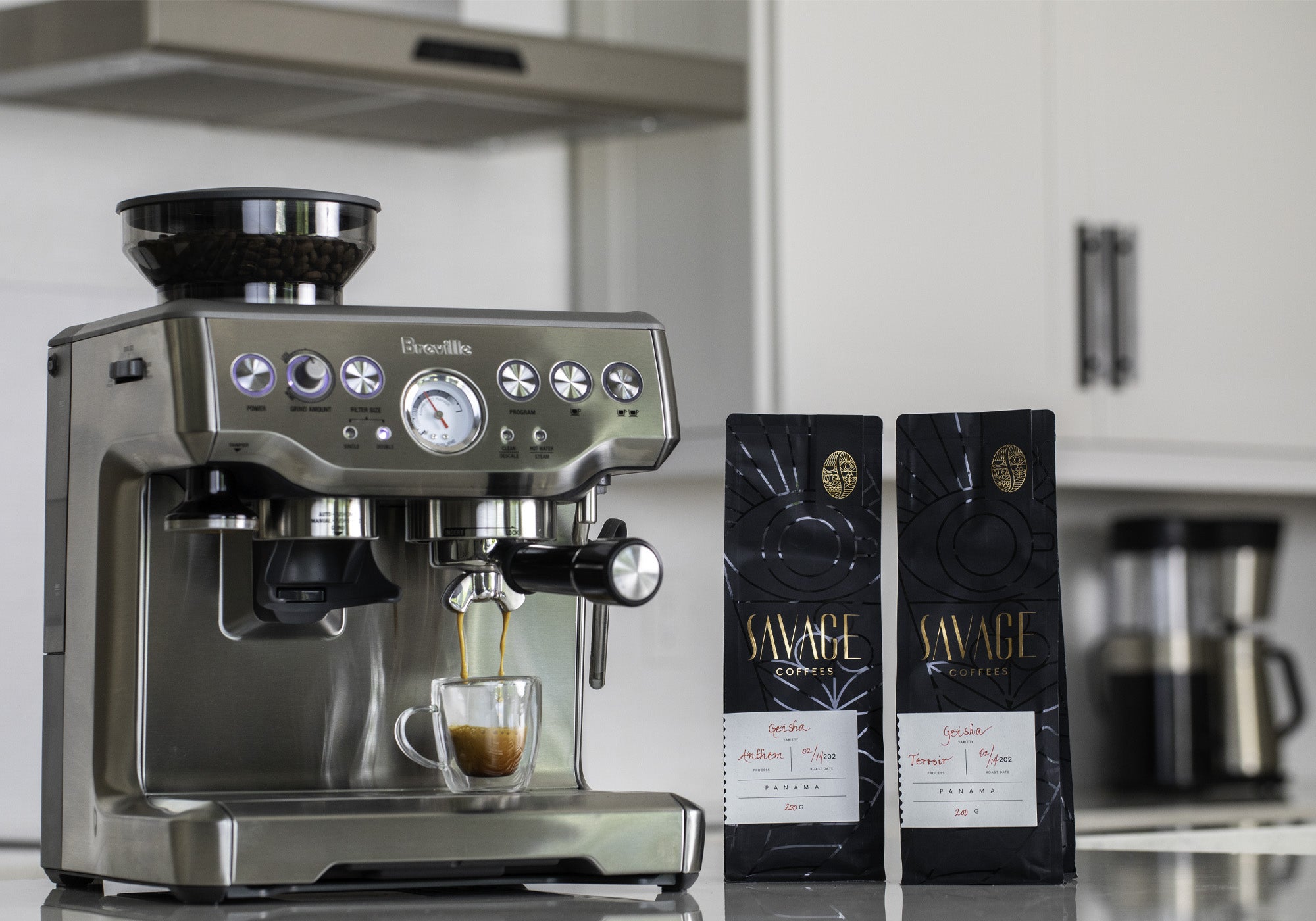 Espresso Brewing
Always flush the group head before extraction.
Grind: Fine | Dose: 19-21 g | Yield: 50-55 g | Time: 24-27 s
Tip: We recommend using precision baskets & shower screens for optimal extraction.